BioFactura's Mission
BioFactura develops and manufactures high-value biosimilars (i.e., follow-on biologics or generic biopharmaceuticals), biodefense medical countermeasures, and client-selected novel drugs using its patented StableFastTM Biomanufacturing Platform, the optimal choice for bringing these drugs to market with faster, lower cost, superior-quality manufacture. For over 10 years, BioFactura has been advancing life-saving medicines from the research bench to the patient using its innovative drug and vaccine development and manufacturing technologies. Current and past programs include biodefense drugs against smallpox and Ebola, novel medicines for cancer, and low-cost/high-quality biosimilars for autoimmune and infectious diseases.
Executive Management
BioFactura's management team is comprised of individuals with extensive industry leadership, experience and complementary skill sets. Over the past several years, team members have designed, built, validated, and operated multiple biopharmaceutical manufacturing facilities and have produced more than a dozen biologic drugs, including several FDA-approved, commercialized products. The team has a proven combination of leadership, drive, and knowledge to strengthen and expand BioFactura. BioFactura's management team ensures investors and partners delivery of performance and service for success.
Our Team

Who's behind the scenes?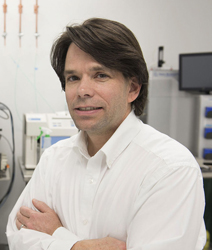 President and Chief Executive Officer
Darryl Sampey co-founded BioFactura in 2004 and as President and CEO manages all strategic and scientific endeavors of the Company including partnership/alliance building, fundraising, intellectual property maintenance, contract research and development, platform technology programs, and biopharmaceutical product development.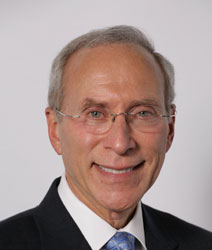 Chairman and Chief Medical Officer
Dr. Hausfeld serves as Chairman of the Board of BioFactura as well as Chief Medical Officer. He provides strategic perspectives and plans for the targeted deployment of resources, the designing of clinical trials, expanding business development within the Biotech and business communities, as well as monitoring financial and governance aspects.